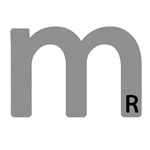 Mac Repair Leeds has and extraordinary reputation when it comes to customer service and product satisfaction. The reason for such an impressive reputation is because of the high quality of Apple products repairs offered on out of Apple Care Mac's. Basically if just about anything goes wrong with your Apple computer while under Apple Care , it will be repaired or replaced, free of charge. But when it runs out your on your own.   Apple takes such good care of its products, there is a thriving secondary market for Apple computers. Unfortunately there isn't much Apple Care in the secondary market, so if you own a used or refurbished machine you will need to know where to take it if something goes wrong…. That's where we come in!
Taking Care of Your Used or Refurbished Mac
When it comes to taking care of your used mac or refurbished mac, the good news is that its probably not going to need much maintenance at all. Many mac users get 4 or 5 years of faithful service out of their machines and then upgrade to the next generation.
A little bit of maintenance and cleaning will keep your mac working well past the 5 year mark. Cleaning your mac is fairly simple and similar to cleaning any other computer. The first thing is to remember to turn the power off and shut the machine down completely. Then you can use a can of compressed air to clean out the ports and under the keys. Apple has made this even easier with the newest generation of macs, in that they keys are made so that its very difficult for debris to get lodged underneath them. Once you are done with the compressed air, then a once over with a micro fiber cloth and finally a cleaning with some rubbing alcohol should do the trick. Just be careful not to get any moisture in the keyboard. Just to make sure there is no moisture, allow the machine to sit for an hour or so before powering back up.
If you do need repairs for your mac, you can go to a Genius Bar in any Apple store, although without Apple Care the fee for repair can be a bit frightening. Alternatively there are plenty of Apple Certified repair centers that offer a good service for still a high price. If you are unsure where to begin looking then you can start with us here at mac repair Leeds.
Call us today on 0113 2681728