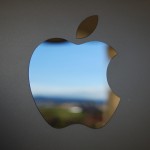 Some things anticipated to be released from Apple in 2011 are:
1) The Mac App Store. If you're familiar with the AppStore for the iPhone, iPod Touch, and iPad, you'll easily recognize the App Store, except this time, it's developed exclusively for Mac hardware. It is predicted to launch in January of 2011 with over 1000 paid and free apps.
2) iPad 2. With the release of the iPad last year, many critics argued that the iPad needed other essentials such as a webcam, and multitasking, And with the release of several new tablets, the competition for the iPad is surely rising. Predicted additions to the iPad 2 include: 2 webcams, one front VGA cam for web chat, the other camera for picture taking, thinner form factor, smaller screen size, faster processing, and better screen resolution.
3) iPhone 5. The iPhone 4 was clearly revamped last year, with dual cameras, high screen resolution, and faster processing. Expect a larger screen, more memory, faster processing, and perhaps a digital wallet to replace debit or credit cards.
4) iOS magazine rack. Apple, taking a cue from their iBooks application, is rumored to be preparing an iOS magazine rack. This will enable Apple customers to borrow and purchase subscriptions from a digital magazine rack. This will be an upgrade for publishers as well, since they will no longer have to rely on individual in-app purchases for their distribution.
5) Mac OS X 10.7. Mac OS X 10.7, rumored to be named Lion, was showcased last October. This OS was shown to be influenced by iOS devices and their functionality, ease, and speed.
Since there is so much to be expected from Apple this year, ensuring ways on how you can keep your Apple devices running at its best performance is a must. Mac Repair London is a personal and budget friendly service to Mac owners and users since 2009. They are open seven days a week, with emergency engineers available until nine pm daily. They understand how important your Mac product is to you and will assist you with your needs as timely as they can. More information and contact numbers can be found on our website www.macrepairleeds.co.uk.