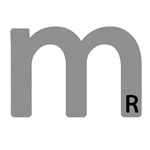 Mac Repair Wakefield
Mac Repair Ltd provide Apple Macbook Pro, iMac, Mac Mini, and Mac Pro repair and support services to Wakefield in Yorkshire. We have been providing a on and off site service to the area since 2009. Knowing who to turn to when your Mac brakes down is no easy task, good engineers are few and far between. When your nearest Apple store is miles away and you don't have the time to send your Mac away for two weeks, that's where Mac Repair Ltd comes in. Here at Mac Repair in Wakefield we are able to get to the bottom of your Mac problem in most cases the same day. We offer a while you wait service, and are open 7 days a week with a engineer on call till 9pm daily.
Wakefield Mac Repairs is covered by Mac Repair Ltd in Leeds West Yorkshire. We are on call daily on 0113 8800620, or our mobile engineer is on call on 07894 953900.
We provide repair & support for:
Mac Pro Repair in Wakefield
Mac Mini Repair in Wakefield
MacBook Pro Repair in Wakefield
MacBook Air Repair in Wakefield
Powerbook & Power Mac Repair in Wakefield
So if your in the Wakefield area and are on the look our for high quality, but low cost Macintosh repairs or support, contact us today at Mac Repair Ltd.
(:
Mac Repair Wakefield
Mac Repair Ltd in Leeds is your Apple Macintosh repair centre at a price you can afford. We can repair LCD screens, provide data recovery, clean out water / liquid damaged MacBooks, provide upgrades, and so much more.
So call us today for a high quality, fast turn around Apple Mac repair in the Wakefield area.