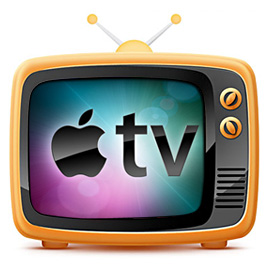 Perhaps you have gotten wind of Apple releasing an iTV in the near future and are wondering if the rumors are true. It was already reported by WebProNews some time ago that an iTV would soon appear on the scene. Let's suppose that the marketing of an iTV were only months away? What would an Apple iTV really be like? There are many speculations swirling around about the features that an iTV would have, but based on the existing line of Apple products available to the market, an iTV would be second to none to any TV currently available on the market, if tech geniuses could create such a device in 2013.
Since today's technology is all about convenience, sophistication, and integration, designing an iTV would likely include many of the innovative features of your iPad and iPhone. An iTV may also have the ability to support an iPhone link that would allow you to use iSight camera, stream Netflix, and even Skype.
Apple reads the average consumer very well. They know that your expectations for the next groundbreaking gadget will have to deliver; whether you're watching television, movies or playing video games. The idea of a TV that changes the channel or orders pay-per view by means of Siri voice commands is something that many consumers would be itching to try. The details of Apple's upcoming iTV is still, for the most part, a hush-hush affair. However, there are a few confirmations of the iTV's standard features including:
•Siri voice control
•An anterior camera with gesture recognition
•A keyboard display on-screen that allows users to surf the Internet
•Video chat and social network access
If an iTV could be designed with iCloud integration, an A6 processor, and a full computer inside with access to an App and iTunes Store on a 42-inch screen, many consumers would reasonably expect to pay at least $2000 for an Apple branded TV. Canadian researchers are currently testing an iTV prototype in their labs; and as with all of Apple's products, the company continues to keep consumers guessing of what they'll come up with next. After consistently releasing nearly unbeatable products year after year, an Apple-inspired TV would have to be state-of-the art in every way. Many people are tired of the speculations and rumors of what an iTV would be like, and are ready for Apple's next brilliant device to finally materialise.