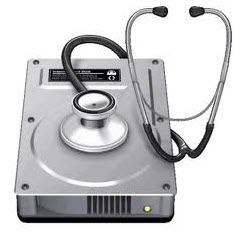 Mac computers have a loyal following, people who stand by their Macs to the very end. Yet, as faithful as Mac users are to the brand, many fail to perform maintenance on their Mac systems. The result is sluggish and unhealthy Macs prone to breakdown. Below are a few maintenance suggestions to keeping one's Mac healthy and Mac users happy.
Download Folder
Downloads, regardless of the type, remain in the download folder until one cleans the folder out. In the end, this becomes little more than excess that tends to bog Mac systems down. Thus, in order to maintain a healthy running Mac, one should clean out the download folder on a regular basis.
External Hard Drive
External hard drives can be a major factor in keeping a Mac running at optimum. If one has any unnecessary documents, back them up on the external hard drive, delete the originals and clear up some space in one's Mac.
Unwanted Applications
Macs across the world likely have their fair share of applications that remain unused and unwanted. The simple solution is to dump these unwanted applications in the trash, allowing one's Mac to run smoother and faster. After all, the less the Mac has to wade through the healthier the Mac remains.
Take Out the Trash
A simple rule for Mac users is empty the trash. Simply removing an unwanted application or cleaning out a folder does not get rid of the unneeded excess. Emptying the trash clears up space and allows the Mac to perform better.
Clear the Cache
Few can deny browsing the Internet is fun. However, any activity on the web is logged in one's cache and has a tendency to bog a Mac down. Therefore, one is advised to clean the cache out after any Internet activity, keeping the system clean and one's Mac healthy.
Regular maintenance should never serve as a replacement to backing up the system. One could perform maintenance on a Mac every day and the system will still eventually fail. Electronic devices break down and systems fail whether due to a critical error or even the rare virus. Thus, one is wise to back the system up on an external source. The alternative is the loss of documents and more when the inevitable happens. Play it safe and back the Mac up.
Key member of systems development. Connect with me on
Google+