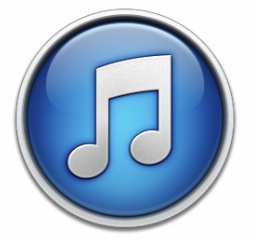 How to rip your iPod content back to iTunes on a Mac
Almost nothing sucks worst to a music fan than to have your computer crash or something else happen that causes you to lose all your hard earned music files. This unfortunate circumstance especially hurts those who have legally purchased all their digital files. This can put you out £100's of pounds depending on the size of your library. When this happens you most certainly wish you would've backed up your files on an external hard drive or USB thumb drive. If only there was a way you can rip the files from your iPod back to iTunes on your Mac. Luckily, there is.
In the likelihood your computer crashes and the only backup you have to your music files is your iPod, there is a way you can recover those files so that you don't have to spend any money or time replacing them. Note, to do it you must be able to view hidden files and folders, and your iPod must be in disk mode. Also, this method does not work with iPhone or iPod Touch.
The first thing you are going to want to do is create a folder on your desktop labeled iPod music or something similar. This is the folder you're going to transfer the files into. Once your iPod is in disk mode, plug it into your computer via USB. When you are prompted, open up the device folder to view files. You can also open the folder by finding the disk on your list of devices on your computer.
Once you open the file folder, click on "iPod control," and then open the music folder. You will then see one or more folders that have a file name beginning with a letter followed by numbers. Each one of these folders contain your music. You will see your mp3, mp4, wav, and other files when you open one of the folders. The actual song or video name will be encoded because it also contains album artwork and other information.
You will then simply copy all the file folders that start with a letter, and then paste them into the folder you just created on your desktop. This will take some time depending on the size of your library. Once copied, eject your iPod. What you do next is highlight all the folders that start with a letter and then right click and select properties. You're going to want to make sure both the "read only" box and the "hidden" box are unchecked.
Now you are ready to open up iTunes and import the files as you would normally. You can import the entire folder that you created on your desktop at once. Note, you will be starting fresh. iTunes won't remember your playlists, most played, or other information.