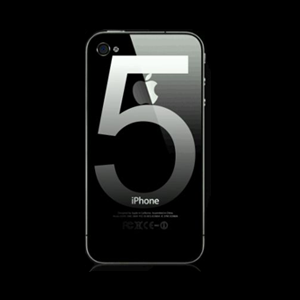 Soon we will again see large queues outside all Apple stores worldwide as their iPhone 5 is now expected anytime in the market. There was a huge demand for iPhone4 and we expect even more for this new model due to some of its specifications that are rumored to make this handset one of the most advanced smartphone on the market.
Let's have a quick look at what can we expect with the iPhone 5:
The main feature that iPhone 5 is expected to have is iOS5. This OS was first unveiled in June 2011 and has hundreds of motion gestures and new apps input methods. This OS is far superior than any other competing OS on the market.
The iOS5 will also have iCloud feature and will be used in full flow. You can wirelessly access calendars, files, documents, photos, etc via cloud. You will also be able to automatically sync with iCloud service for updating your files. The iPhone 5 is expected to run on Apple A5 chip equipped with 1.5 GHz processor. The phone has dual-core ARM Cortex-A9 CPU NEON SIMD accelerator with a dual core PowerVR SGX543MP2 CPU. Therefore iPhone 5 will be almost twice as fast as iPhone 4 and will also speed up multi-tasking and net browsing.
The iPhone 5 camera will be considerably upgraded with rumors that it can shoot 3D videos. The 360 degrees or panorama picture feature will be there in the iPhone 5 having a capacity to record videos at 1080p HD.
The display size is expected to increase to about 3.75 inches. There are rumors that it might even increase to four inches. You can also get 4G services with iPhone 5 and will be compatible with LTE network. Other features that we can expect is the simless nature of phone. The iPhone 5 is expected to be a world phone without any Sim card.
The iPhone 5 will have CDMA and GSM capabilities and is expected to be a game changing model. The scratch resistant OLED TFT display, multi touch interface, new multi tasking look, HD audio, and increased RAM are some of the new features. Today millions of users are interested in knowing what can we expect with the iPhone 5, there is a craze all around, so just be a part of this amazing hysteria and wait for this phone with bated breath!