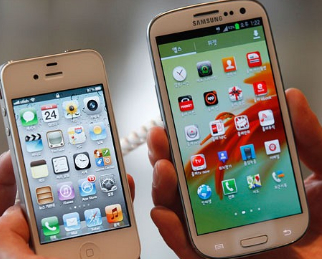 Who Has The Winning Innovation Model, Apple, or Samsung?
There are two major players that are involved in major innovations, technologically speaking: Apple and Samsung. While the two companies started with very different business models, the two have become very close competitors as of late. It is hard to decide a "winner" between the two, but the only true way is to look at each company from an objective point of view. To do this, this article will discuss some of the major differences between the two companies in order to come to a conclusion.
User Interface
For years, Apple has been the leader of all things related to user interface. Apple's operating system has been praised for its ease of use and overall aesthetic qualities. Similarly, Apple's mobile operating system, iOS has also been praised for some of the very same reasons. Samsung, on the other hand, has primarily developed mobile devices that use the Android operating system. While many users praise Samsung for its beautiful hardware, the actual user interface is not actually created by Samsung. Android is its own company but was largely backed by Google in its early days. Therefore, in terms of purely creating an innovative operating system and user interface, it seems as though Apple has the edge. Because Samsung is just one of several mobile phone developers that use the Android operating system, they are just another mobile phone company. On the contrary, if a user wants to use Apple's iOS, they must purchase an Apple iPhone or Apple iPad.
Product Lines
Another major sign of innovation for technology companies are the new and upcoming product lines. In 2013, Apple is rumored to come out with a host of new products like the iWatch, which is a touch screen watch that has many similar capabilities as a smart phone. Similarly, Apple has increased its product line to grab a large share of the tablet market. Finally, in addition to its patented Macbook laptop series, Apple has also been responsible for a large chunk of the mobile market. On the other hand, Samsung has also been a major player in the mobile marketplace. Many of their mobile phones are unique and innovative, but based purely on the number of products the company offers, they appear to be less innovative than Apple.
Overall, Apple seems to be a more innovative company, releasing its own operating system and releasing new products on a regular basis.