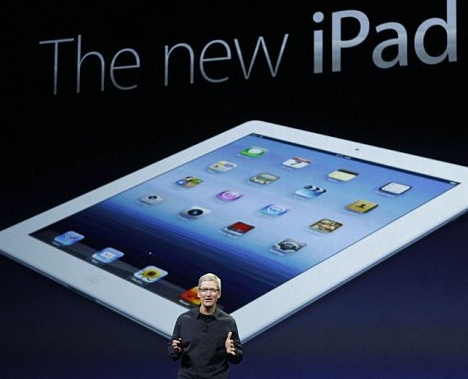 New Features and Enhancements on the iPad 3
With the release of the iPad 3, Apple has added several new stunning enhancements and additions. Software and hardware revisions and refinements make this the most powerful Apple iPad to date. The iPad 3 boasts a new operating system, additional computing power and an attractive, lean form. The pricing of the new unit is on par with the iPad 2. However, expect to pay more for the 4G model than the previous 3G generation.Initially, there was some debate about whether the iPad 3 would be called iPad 3 or iPad HD. The confusion is certainly understandable. The iPad 3 has massive hardware upgrades and qualifies as a complete HD device. With a 3.1 million pixel retina display, images are sharper, crisper and cleaner than in previous models. The resolution has moved from a 1024×768 resolution to a 2048×1536. Theoretically, this means sharper images and more desktop real estate. The iPad 2 has a substantial 720 pixel HD camera, while the new camera boasts a 5MP iSight camera with LED flash. For those that have attempted to take pictures in a darkened room, it is immediately apparent the benefits that a LED flash provides.The processor inside has changed from a dual-core processor in the iPad 2 to a quad-core processor in the iPad 3. This drastic change means less time waiting for applications to load and more computing power to complete your tasks. While the processor speed has increased, the hard drive storage space has not changed. The standard options of 16GB, 32, GB, and 64GB hard drives has remained the same. Additionally, the design has a very simple no hassle sort of design that prevents any additional expansion slots.
Internet connections speeds should be comparable between the two models. Both the iPad 2 and iPad 3 have Bluetooth capabilities and Wi-Fi capable of accessing all major 802.11 b/g/n networks. Basically, this means that if you have a Wireless Internet connection available, your iPad can access it. The iPad 3 has also increased the cellular network speed from 3G to 4G for models that have Wireless-G installed. iPad 3 also comes equipped with support for iCloud services. iCloud services enable the user to keep all files, mail, notes and contacts synced across multiple computers. So, if you are working on a iWork document, it will automatically save and be immediately accesible through any Macintosh device with iCloud support.
One important change comes in the form of additional battery life. The iPad 2 had a 25 hour battery, while the iPad three has almost doubled that at 42.5 hours.